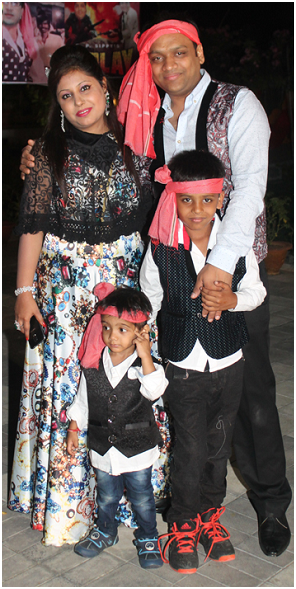 It was an absolutely electrifying birthday bash and the birthday theme was just the right one to spruce up everyone. I am enthralled with all the best wishes from my near and dear ones. I really could not have asked for more. It was a perfect celebration!!
After the party, I could not stop myself from sneaking into the past and guess what, I found myself sitting with Dad in his office. It was the first time then, when I expressed my interest to join the family business.
His words still ring, as he said "Commit to something that you can do justice to. Promise to deliver more than you commit. If you can do this, you are ready to conquer your dreams"
This mantra is an adrenaline rush and keeps pushing me towards my goals. The journey started with a very small step, where Ravi Agrawal was happy making a fortune in commodity business, but destiny had big plans for me; and today I find myself enveloped in the massive cloak of L7 Group of Companies.
Friends, I have loads to share but this moment makes me speechless. I am thankful for all the best wishes and blessings that you all have been bestowing on me and look forward to another wonderful year ahead with you all.
Thank you for making my day a special one and look forward to more such celebrations 🙂