Amboseli National Park is located in Kajiado County, Kenya. Designated as a Biosphere Reserve by UNESCO in the year 1991, it is located in the southeastern part of Kenya. Located at the backdrop of Mt. Kilimanjaro, it is considered to be one of the best places in the world to view big-tusked elephants and a free range of African wildlife in general.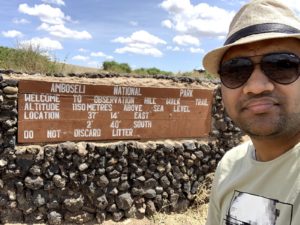 Our visit to Amboseli National Park was an amazing and refreshing experience. Being involved in the day to day operations, and keeping an eye on every particular detail of how my company functions, this wildlife safari came was a much-needed break that I was looking for. Taking some time off from the busy city life, filled with commitments and appointments, this trip was a worth its hype.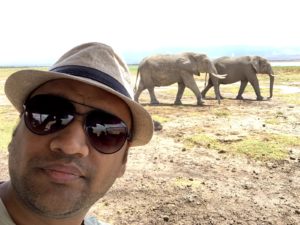 We started from the offsets of Mt. Kilimanjaro with our "backpacking team".To make the best of our travel accounts, we picked up a jungle safari ride with cameras and big lenses. Our safari drove through green terrains under the blue sky, where we witnessed a wide exposure to elephants, giraffes and much more.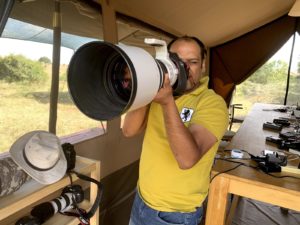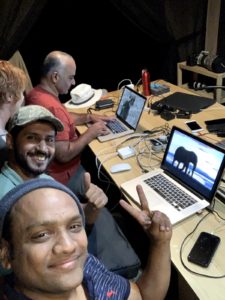 The Observation Hill, which is a cone-shaped hill and the only high point in the Amboseli National Park was the point from where we started. It is the only place in the entire area where you can take a walk and explore the area.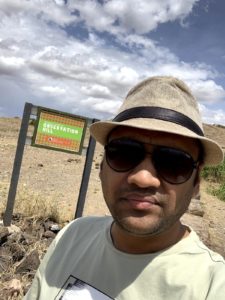 The local folks living in and around Amboseli National Park are generally from the Maasai community. There are people from other parts of the country as well, who have settled with livelihood, citing the tourist-driven economy and natural advantages in agriculture. The Masai people are known for their complicated jewelry designs. They are jovial and warm in their conduct with people who are visiting the place, making the place a great wildlife experience filled with plenty of folklore and local cultural exposure.